The Cards
6 Aces:  Representing the 6 aspects of an organisation

The 6 Aces or "The Functions"
The 6 key functions of the organisation are represented by the 6 suits:
Hearts – Organisation Architecture:
The Hearts suit focusses on the organisation's core elements. The businesses ability to react to a changing environment. Its leadership, culture and attitude.
Circles – Organisation Knowledge
The Circles suit represents the knowledge that the business has and what it is good at.
Triangles – Organisation Resources
Resources are what the business "sweats" in order to create value for the customer. Staff, Equipment and Products and services.
Spades – Organisations Conduct
The conduct of an organisation, what it does, what it says and how it communicates to its stakeholders.
Clubs – Organisation Strategy
The organisations strategic direction, how it achieves its goals.
Diamonds – Organisation Efficiency
Survival of the fittest is still one of the strongest forces in business, ensuring the business and its resources are competitive and efficiently using the best available technology.
These 6 functions originate from NATO 6 functions in War-fighting. – Warfighting Documentation (this is the whole document Appendix B is the part that lists the 6 Functions see below: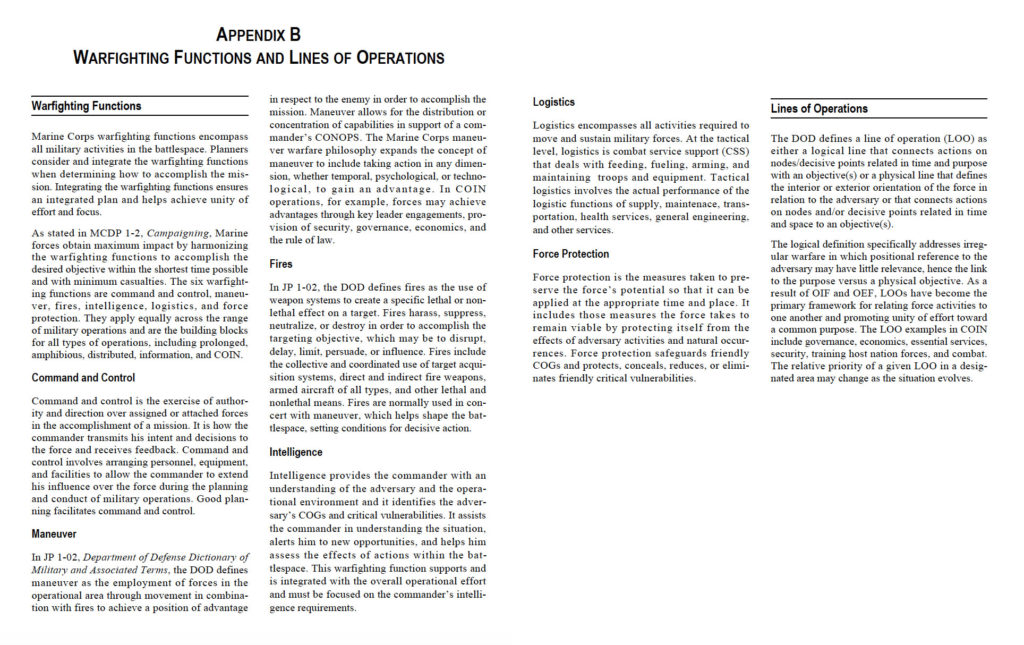 Command and Control
Intelligence and information
Protection Sustainment and
Logistics
Firepower (Fires)
Movement and Manoeuvre
Although unconventional in Business Analysis these 6 functions act as a great framework for all the other functions within the deck. (Consider it a bit like McKinsey).
On the reverse: of the Aces are the key stages in the Business Analysis Process Model.
Once you have been through the holistic approach to the overall organisation these can be turned over to be used to look at how the process model can be used.
Additional cards: 6 W's 
Who, What, When, Why, HoW.

 These cards can be used to look at many aspects that arise in workshops and the like. They can be used to raise specific questions on a card that is being discussed or they can be used in their own right to drill down into the elicitation of details on a particular subject.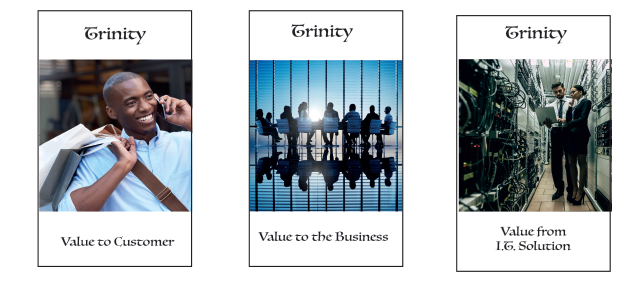 The Holy Trinity
Whenever you are considering any application the ever present Trinity must be considered.  These are:
The value to the Customer
The value to the Business
The value derived from the IT solution The use of the cards:
The cards
Can be used in any way the user desires – when planning or considering a project the whole deck can represent the holistic approach. Each suit can be used for detailed elicitation. Users can choose the appropriate cards for the application and use them as a prompt in workshops. Consider the "As Is" situation and the "To Be" situation by studying the Ace cards.
The shop is now open but although some stocks are available
please allow 7-10 days for shipping.
For rush orders please contact through the contact page.